Jurassic World: Dominion Dominates Fandom Wikis - The Loop
Play Sound
This is the schedule mainly used by Sheldon Cooper.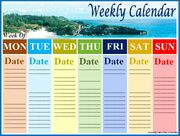 . This significantly changes after he moves in with Amy in 2016.
The boys eat at Cheesecake Factory; Sheldon always has the barbecue bacon cheeseburger; barbecue, bacon and cheese on the side. [4] Tuesday night used to be Big Boy night, but Sheldon switched it in October 2007.
Thursdays used to be Souplantation night, but Sheldon apparently changed it to Big Boy night when he discovered the barbecue burger at The Cheesecake Factory.[4]
In 2008, this changed to pizza from Giacomo's; Sheldon orders his with sausage, mushrooms, and light olives.[6] In April 2008, the boys decided to make the third Thursday of every month "Anything Can Happen Thursday", but Sheldon's digestive system had a little problem with the change.[6]
In 2010,
Priya
cited from the
Roommate Agreement
that their designated restaurant is Franconi's, but Sheldon said they switched to Graziano's.
[7]
Chinese food at and Vintage Game Night.[6]. Their standard dinner order is: the steamed dumpling appetizer, General Tso's Chicken, beef with broccoli, shrimp with lobster sauce, and vegetable lo mein.[5] This order is not fixed, seeing that Sheldon once ate and complained about the tangerine chicken of Szechuan Palace. [8] The restaurant also changed during the series with Golden Dragon replacing Szechuan Palace after the latter closed down.[9]
Sheldon goes to the bathroom at eight a.m. with optional follow-ups at one forty-five and seven ten high-fiber Fridays.
[10]
Howard and Raj spend the morning going to the farmers' market to "scam on hippie chicks" together.[12]
References