House of the Dragon Trailer - The Loop
Play Sound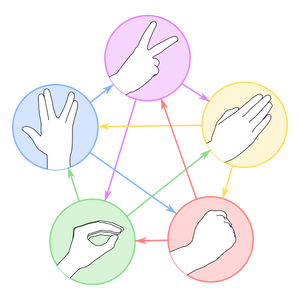 Sam Kass is an internet pioneer and blogger, and he invented the game Rock, Paper, Scissors, Lizard, Spock.
In "The Rothman Disintegration" (S05E17), while introducing the game to Kripke, Sheldon says, "All hail Sam Kass!" It is followed by a "Hail" from the rest of the gang.
How it works is Scissors decapitate Scissors cuts paper, paper covers rock, rock crushes lizard, lizard poisons Spock, Spock smashes scissors, scissors decapitates lizard, lizard eats paper, paper disproves Spock, Spock vaporizes rock, and as it always has, rock crushes scissors.