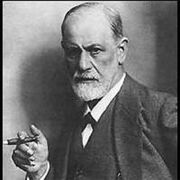 A
psychiatrist
is a physician who specializes in psychiatry and is certified in treating mental disorders. All psychiatrists are trained in diagnostic evaluation and in psychotherapy. And, as part of their evaluation of the patient, psychiatrists are one of the few mental health professionals who may prescribe psychiatric medication, conduct physical examinations, order and interpret laboratory tests and Electroencephalography|electroencephalograms, and may order brain imaging studies such as computed tomography or computed axial tomography, magnetic resonance imaging, and positron emission tomography scanning.
Psychiatry in the professional world
Psychiatrists are physicians (Bachelor of Medicine and Surgery|MBBS, Doctor of Medicine|MD, Episode 7.11Doctor of Osteopathic Medicine|DO, etc.) who specialize in treating mental illness.
Subspecialties
The field of psychiatry itself can be divided into various subspecialties.These include:
Addiction psychiatry
Adult psychiatry
Child and adolescent psychiatry
Consultation-liaison psychiatry
Cross-cultural psychiatry
Emergency psychiatry
Forensic psychiatry
Learning disability
Neurodevelopmental disabilities
Neuropsychiatry
Psychosomatic medicine
Some psychiatric practitioners specialize in helping certain age groups. Child and adolescent psychiatrists work with children and teenagers in addressing psychological problems. Those who work with the elderly are called geriatric psychiatrists or geropsychiatrists. Those who practice psychiatry in the workplace are called Industrial and organizational psychology|organizational and occupational psychiatrists in the US (occupational psychology is the name used for the most similar discipline in the UK). Psychiatrists working in the courtroom and reporting to the judge and jury, in both criminal and civil court cases, are called forensic psychiatrists, who also treat mentally disordered offenders and other patients whose condition is such that they have to be treated in secure units.
Other psychiatrists and mental health professionals in the field of psychiatry may also specialize in psychopharmacology, psychiatric genetics, neuroimaging, sleep medicine, pain medicine, palliative medicine, eating disorders, sexual disorders, women's health, early intervention in psychosis|early psychosis intervention, mood disorders and anxiety disorders (including obsessive-compulsive disorder|OCD and post-traumatic stress disorder).
Dr. Gallo and Leonard's mother Beverly Hofstadter are both psychiatrists.
More Information
For further details and history, view Psychiatrist in Wikipedia.
One can also check in an Israeli site פסיכיאטר means psychiatrist (psi-chi-ater)
Community content is available under
CC-BY-SA
unless otherwise noted.