Family members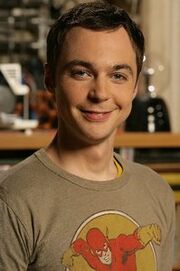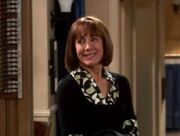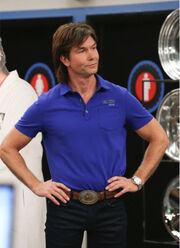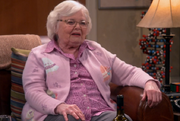 Cooper may refer to:
You may also be looking for:
He has another uncle who gave children gifts like Santa and was not arrested in Oklahoma for this and other actions.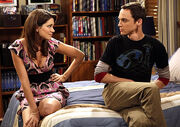 Overview
The Cooper family is a family from East Texas.
Like the Hofstadter family, the Cooper family is dysfunctional. The main protagonist of the family, Sheldon, states that his childhood in Texas was hell.
During his childhood, Sheldon was often bullied by his brother, George Jr. and twin sister, Missy with the latter usually kicking Sheldon in his crotch. Missy is also responsible for Sheldon's hatred of birthday celebrations, because she and her friends would torture him and on the twins' 6th birthday, they tricked him into believing that Batman was coming to the party and Sheldon waited for hours by the door and the closest thing was when a robin flew into the window.
Sheldon's mother, Mary and father, George Sr. were also problematic; not only with Mary being constantly religious and George being a redneck Texan Homer Simpson alcoholic, but the two appeared to have had an imploding marriage and fought almost all the time which traumatised Sheldon a lot as a child.
Sheldon also hated celebrating Christmas after the one when he was 5 years old; That year his maternal grandfather, whom he cherished and called Pop-Pop, died. He was the only member of Sheldon's family to pursue science and Sheldon always looked up to him. Sheldon missed his grandfather and wanted him back and when he asked Santa to do so, but it didn't happen, this soured Sheldon so much that he started hating Christmas altogether.
Community content is available under
CC-BY-SA
unless otherwise noted.