1,374
articles since December 15, 2007(Wiki Founding Date)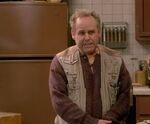 Doctor Wolcott is a brilliant but reclusive topologist, noted for Wolcott's Theorem, who has made great strides in his work on nonlinear time while ignoring the rest of the world. Sheldon Cooper has corresponded with him over his string theory research, so he has invited Sheldon to his cabin in the middle of nowhere to discuss his own breakthrough. Dr. Wolcott has a new mathematical approach that would help Sheldon conceptualize the dimensions in string theory; the math is saying time has multiple dimensions, the same as space. How this works in the context of a singularity involves non-abelian group theory. He doesn't see where string theory fits into this, and surmises that is where they can be of help to each other.
10 May 2018

Watch the Season 11 finale of The Big Bang Theory on Thursday, May 10 at 8/7c on CBS
All good things must come to an end, and the same is true about the current season of The Big Bang Theory.
Don't fret, though: Season 11 is set to go out in style, with a whole host of guest stars set to appear for Amy and Sheldon's nuptials!
Among the many guest stars coming to the Season 11 finale of The Big Bang Theory are Star Wars royalty Mark Hamill, renowned actress Kathy Bates, mononymous magician Teller, and actor Jerry O'Connell.
Also, expect appearances from Big Bang favorites like Wil Wheaton, John Ross Bowie, Courtney Henggeler, Laurie Metcalf, Lauren Lapkus, and Brian Posehn.
Dr. Sheldon Cooper is a hero in the world of theoretical physics. But, if Sheldon were an actual superhero, what would be his superpower? [As suggested by Sheldon Cooper PhD]
References: Superpower Wiki, DC Comics Database, Marvel Comics Database
Other Polls:
How To Annoy Sheldon
-
Sheldon's Rivals
-
Leonard & Penny
-
Lovelife
-
Season 5 Guest
Loading RSS data...
AFFILIATES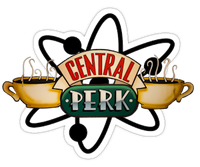 Community content is available under
CC-BY-SA
unless otherwise noted.